The GRAMMYs: Should You Join NARAS and How to Submit Your Music For Consideration

Are you tired of seeing the same artists win the same GRAMMYs every year? Or wonder why your favorite new artist (this can also be you) NEVER wins that GRAMMY you swore they (or you) deserved? Are politics and red tape within the music industry to blame for these oversights? For those of you who dream of winning your very own little golden gramophone someday, at the very least, it probably behooves you to know what NARAS is and register as a member as soon as you can. Be the change you want to see, right?
At least one indie artist and one music professional we spoke to, both of whom joined NARAS in the past (or LARAS, the organization's Latin music arm) ("N/LARAS") report these organizations have done little to nothing to support their music endeavors or significantly advance their professional careers. When new clients come to my office seeking legal help with record deals and other entertainment-related transactions, I generally ask whether they arean active member of N/LARAS.My bet is that most entertainment lawyers don't ask this, probably because it doesn't really matter for preliminary legal purposes. I ask about it because the "advocate for indie artists" in me always wants to educate and counsel new artists, not just review their contracts and send them on their merry way to paying dues in a notoriously shady business. As a Latina legal professional in the industry myself, I also believe I have a social responsibility to encourage clients (especially women artists and artists of color) to join organizations like N/LARAS in an effort to directly impact diversity and improve inclusion in the music industry as a whole.
WHAT IS N/LARAS?
Unless you are a celebrity or professional actively working in the music business, you've probably never heard of N/LARAS, or probably only heard it mentioned in connection with the GRAMMY Awards, when the annual live show is held and aired on TV in early February. In a nutshell, N/LARAS stands for "National Association of Recording Arts and Sciences". It's an organization comprised of artists, songwriters, producers, engineers, performers, and professionals in the music industry.
N/LARAS accepts music entries from its members and non-members and administers the process for awarding and distributing the ever-so-coveted GRAMMY Awards to its winners, which are determined following a selective voting process. N/LARAS also funds and hosts a variety of industry- and community-based initiatives related to music.
LARAS administers and distributes the Latin GRAMMYs to artists in various Latin music categories every November in Las Vegas.
WHY DO ARTISTS AND INDUSTRY PROFESSIONALS JOIN N/LARAS?
Does joining N/LARAS (or any professional music industry organizations) really give artists and musicians a leg up in the industry?
(Real talk:there are so many music conventions and networking organizations out there, making it a challenge in itself to decide which to join or attend, and which to skip. Most of these entities also charge sizable membership and registration fees to host members and non-members at annual conventions and paneled events. Not including travel, food, and lodging expenses, most indie artists simply cannot afford to join some of these organizations or attend these events. Often, those who do join or attend also report not getting much out of their investment, including limited or no access to panelists, and a lack of legitimate contact information to help attendees begin to develop relationships with these speakers.)
GRAMMY-winning audio engineer, producer, and sound designer, Pablo Arraya, was born in La Paz, Bolivia, and graduated from Middle Tennessee State University. Arraya joined N/LARAS in 2006 while working as an audio engineer at the former Sony Music Studios in New York City. In 2008, he founded Audio Piranha, a music service and consulting company that provides broadcast-caliber, live and remote audio recording services and builds professional recording studios and sound stages for clients including Panic! at the Disco, Tommy Mottola, Thalia, and Jimmy Fallon. Arraya briefly shared his experience as a N/LARAS member:
"I joined [N/LARAS] because, as a professional in the [music] business, being associated with the GRAMMYs is important. …Similar to joining AES. I am member of N/LARAS and LARAS."
Arraya received his first GRAMMY in 2006 for his work as a recording engineer on Nancy Wilson's Turned To Blue, after she won the award in the category of Best Jazz Vocal Album that year. When asked about whether he believes his membership with N/LARAS had a significant impact on his career as one of the top music professionals in the industry today:
"No, it has not done much for me. For a while, I tried to go local New York events and be a part of the New York chapter, but I felt nothing came out of it."
Indie artists like singer/songwriter, producer, director, and screenwriter, Vanessa Verduga, shared Arraya's reasoning for joining N/LARAS, and reported having a similar experience or no significant gain from investing in a membership. Verduga, who is Bronx-bred and is of Ecuadorian descent, is artistically known as "La Verduga" to over 60,000 followers on Instagram and to fans primarily in South America and Europe. She explains why she joined LARAS in 2017:
"I joined LARAS because I wanted to take a more professional approach to my career as an artist. I saw my membership as a way to give credence to my art and to network with other members for further career advancement."
Justice Woman creator, Verduga, like Arraya, does not credit LARAS for her success as an entertainer:
"Aside from being able to vote and take a picture in front of a painting of a Grammy – something you get to do when you visit their offices in Florida – not much else has happened with my career as a result of joining LARAS."
INDUSTRY POLITICS AND AN INSIDE LOOK INTO THE AWARD SHOW EXPERIENCE
Arraya's mention of politics in the industry was not news to me, and probably no surprise to any of you reading this post either. Sadly, politics (and a clear lack of inclusion and diversity in the industry) not only plague the GRAMMYs, but have been plaguing the music industry as a whole for decades. It is a common topic of conversation among indie artists and music professionals alike, but the topic of industry politics has been receiving a lot more open criticism and attention in recent months.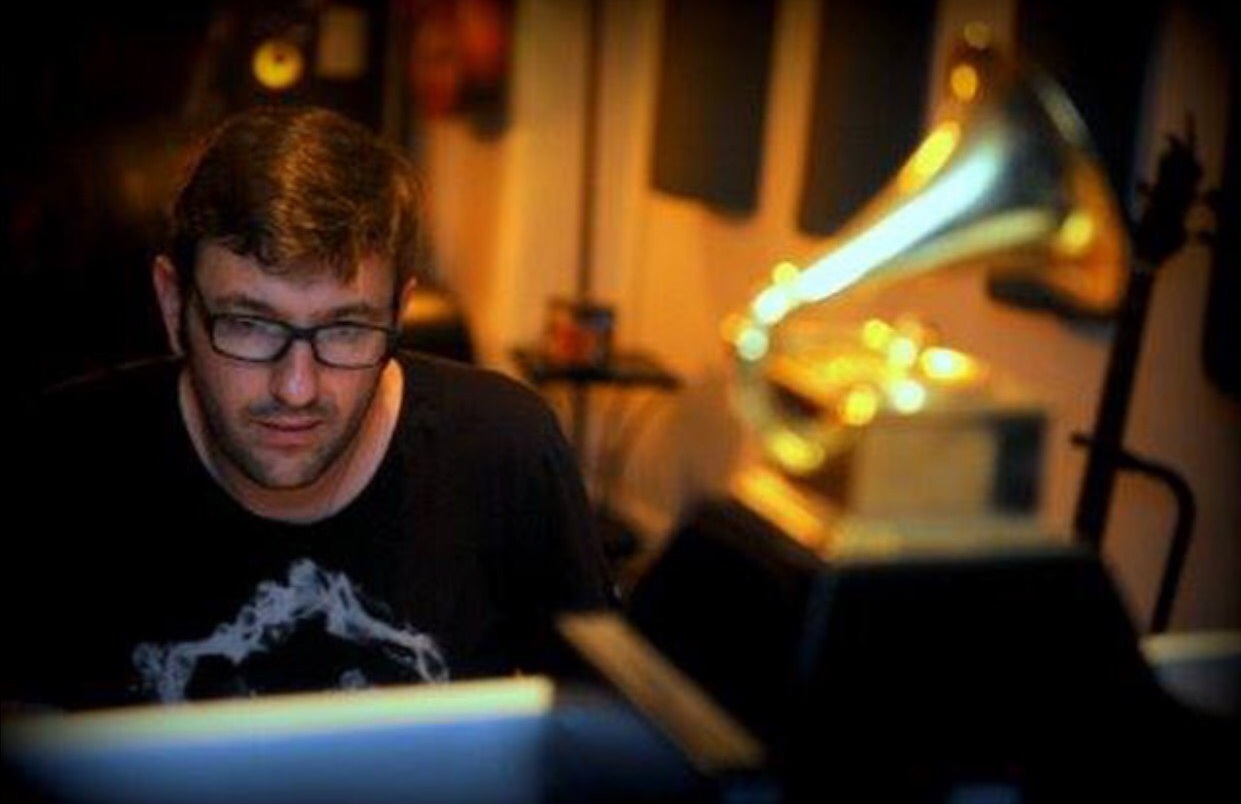 Among indie artists and working musicians, this kind of industry bureaucracy and "red tape" is often blamed when discussing the challenges of trying to promote or sell their music independently, positioning their music to qualify for a major award (like the GRAMMYs, Latin GRAMMYs, or Billboards), or getting their music In the hands of a major agent or music label. Even celebrities like Nikki Minaj, Ariana Grande, and Drake are openly calling out these politics (and the people driving them) , claiming they are the reason they have not been getting the recognition they believe they deserve, from organizations like N/LARAS, even after years of proven hits and obvious track records of success.
Do indie artists attend award shows? What is the experience like for them? In an unexpected yet very insightful discussion with Verduga about the awards show experience, she told me a little bit about her experience attending the Latin GRAMMYs in Las Vegas:
"You don't need to be a member to attend," she explained. "I went to all of the parties the major labels held that week and it was certainly fun, but I had to know people, who know people, who know people… in order to learn about these parties and/or to gain access. LARAS certainly gives you no information. They take your money and you're pretty much on your own for everything else."
Verduga also gave us the low down on what the "red carpet" really means for indie artists attending these highly-glorified award shows, demystifying what can be a very uncomfortable and even humiliating experience for new artists:
"As a member, you pay a premium price for your tickets because you are given access to walk the red carpet, but no one tells you that it's not the main red carpet – it's the rolling red carpet that runs alongside the main red carpet.
As I picked up my jaw from the floor, Verduga went on to explain that this rolling red carpet is set up to be hidden behind decorative shrubbery, so that these artists (who let's not forget are members and legit ticket holders) are separated from the actual [major or signed] artists and photographers.
"The ushers treat you as if you're a generic fan who needs to stop gawking at the celebrities from afar, and move to get you into the theater quickly."
I was curious if Verduga had ever walked the real main red carpet with all the other celebrities at any of these award shows. While she explained that she had, she asserted that she was only able to do so because she hired a publicist to help her with placement. Her affiliation with LARAS was irrelevant and had nothing to do with it. She recommends unsigned indie artists who are planning to attend these award shows first enlist the help of a vetted, experienced publicist in advance, before spending money on buying tickets or making any plans to travel.
"I do hear actual nominees get to walk the main red carpet without a publicist thanks to LARAS, but becoming a nominee is a whole other thing. That's where "voting" privileges help, but only a little because it's all about "politics".
And there goes that ugly word again… politics. As an attorney, I wish there was more I could do protect my clients from the effects of industry red tape. As a music lover and fan of musicians, I just think it's sad that with each passing year, the industry appears more and more favor-driven. Seems like indie artists are truly on their own, at least when it comes to being nominated for a GRAMMY or Latin GRAMMY award. Verduga adds:
"As an independent artist, you may be S.O.L. on getting numerous voting members to vote for your music, but as an artist signed to one of the major labels, your chances of a nomination grow exponentially because you have the support of so many more voting members, who are "lobbied" to vote in your favor."
Arraya also talked about voting rights, sadly (yet not surprisingly) echoing many of Verduga's insights. He explained that while all N/LARAS members in good standing are allowed to vote, whether this means or does anything to change the political climate of the industry, or how N/LARAS decides who gets a GRAMMY, remains to be seen.
"I would say that the voting doesn't come down to the music, it comes down to how many people you get to vote for you. Even though you are not supposed to do that, people do. And that is why the big records always win. The labels make sure to make all their people vote for their records. Doesn't matter if the record is any good or not."
Arraya's ability to give recommendations did not seem much to write home about either.
"All it (membership) does for me now is allow me to vote, which doesn't really mean much, since it's so political. I also receive people's request for recommendations, which actually kind of suck."
STILL WANT TO SUBMIT YOUR MUSIC FOR GRAMMY CONSIDERATION?
Tons of independent and established music artists are putting out new music every day, but most of this music will be submitted for consideration, much less win a GRAMMY Award.
In order for your music to be considered for a GRAMMY Award, you must:
1. Commercially release your music between October 1 and September 30 of the year prior to the award year;
2. Your music must be available for sale in the U.S. through a legit distributor or sold online through vetted channels during the period mentioned above (which technically can extend up until the final ballot deadline); and
3. Submit your music to N/LARAS within the applicable entry period. While you don't have to be a member to submit music to N/LARAS, only an active member in good standing can submit your music to N/LARAS on your behalf.
VOTING RIGHTS
While you don't have to be a N/LARAS member to submit your music for GRAMMY consideration, you do have to be a N/LARAS member to have voting privileges. N/LARAS also set out rules for soliciting votes if you are planning to ask other s to vote for your music.
In order to become a voting member of N/LARAS, you must:
1. Be an active member of N/LARAS;
2. Be professionally credited on at least six (6) commercially released recordings;
3. Not be a media company; and
4. Meet certain other eligibility requirements.
HOW CAN I JOIN N/LARAS?
Go to the N/LARAS website and fill out the application. You will need to submit a recent photograph and proof that you are an active professional or performer in the music industry. Screenshots of your bio on a music company's page or of your profile page on AllMusic or Discogs can serve as proof You can also submit a paystub or tax form that has your name and the music company's name on it, proving you are, in fact, making your living as a professional in the music industry.
CAN I JOIN N/LARAS IF I'M STILL IN SCHOOL?
Yes. If you are currently on a music-related track at school and intend on getting a job in the music industry after graduating, click here.
HOW MUCH DOES A N/LARAS MEMBERSHIP COST?
If your application is approved, N/LARAS collects membership dues in the amount of $100 per year.
FINAL THOUGHTS ON N/LARAS AND A CALL FOR CHANGE
Despite the honest reflections about their experiences as N/LARAS members, both Arraya and Verduga remain optimistic and hopeful for a more inclusive, interactive, and engaging experience with these organizations going forward. Verduga believes social media can be a major catalyst, but more can still be done by the organizations to foster inclusivity and better support members:
"In spite of the aforementioned, I would still recommend indie artists join N/LARAS because things are changing thanks to the reach of the internet and social media, which are decentralizing the power grab the major labels have in the industry. Also, you do get to meet incredible artists from all parts of the world and who knows where that experience could take you. However, N/LARAS only provide the time and place to bring all these artists together at once, the networking and outreach would be all of your own doing."
Arraya shares a similar optimism, but remains true to his perspective on the politics that affect the award process:
"It can't hurt to submit records for consideration, but from my past experience, not a single record I have submitted from an independent artist did anything. Unfortunately, like I said, it's very political so it doesn't really matter what you submit. I hope I am wrong."
So should you join N/LARAS? This is completely up to you, but without a doubt, there is a need for major industry change. There are professional organizations designed to support virtually every kind of professional, and they all require some level of investment, whether time or money, to join. As an entertainment lawyer who has held memberships with various legal organizations, I have paid for and attended many events, training programs, and met a lot of attorneys. I have tried to use these memberships to grow my network and bring more business to my law practice, but honestly, most of my clients come to me after being referred by a current or former client.
Perhaps it is the nature of the music business, but my advice is that whether you join N/LARAS or not, be proactive about your membership, but if you are not happy with your experience, feel underrepresented, or feel you are not getting what you should from your membership, TALK ABOUT IT. Write letters to the board, engage the support of your followers online, and share this information with your peers so you can get a conversation going about these important, yet often overlooked flaws. The more information artists and music professionals are willing to share openly among their peers and networks, the better we are able to support one another's creative endeavors and help each other succeed in achieving all of our goals. Verduga also offers the following recommendation:
"N/LARAS need to listen to the concerns of all of its members, not just the "powerful" ones. They also need to do more in terms of providing information to its members on how to navigate the music industry. The Latin Billboards does a great job with its annual Latin music conferences, which take place the entire week leading up to their award ceremony every April. And they do it at a reasonable price. However, while they do a better job providing insights to the music industry through this program, securing placement on a Billboard chart comes with its own set of challenges… "
But that's another story for another time! Stay tuned.
https://galvisandcompany.com/wp-content/uploads/2023/09/galvis-logo-white.png
0
0
samuelcrawford
https://galvisandcompany.com/wp-content/uploads/2023/09/galvis-logo-white.png
samuelcrawford
2019-02-15 19:50:48
2020-08-27 19:56:49
The GRAMMYs: Should You Join NARAS and How to Submit Your Music For Consideration